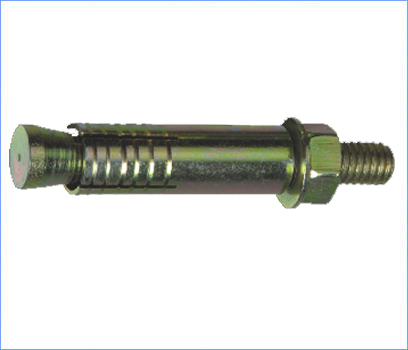 Introduction
Description
Sleeve Anchor for push through installation.
For these anchor cylindrical conical hole is made with an uncut drill bit.
The Sleeve is driven or pushed over the cone shaped bolt with a setting tool which takes the grip in the concrete.
Maximum recommended loads for each of the Sleeve Anchor with large axial spacing and edge distance.
Recommended Load
FIS
M6
FIS
M8
FIS
M10
FIS
M12
FIS
M16
Non-cracked concrete
Tension Load [kN]
6.0
8.5
10.0
16.0
20
Shear Load [kN]
4.5
7.0
7.5
9.6
15.5
Usage
Machines
Staircases
Railings
Consoles
Ladders
Cable trays
Gates
Facades
Window elements
Steel Constructions
Wood constructions
Request Quote