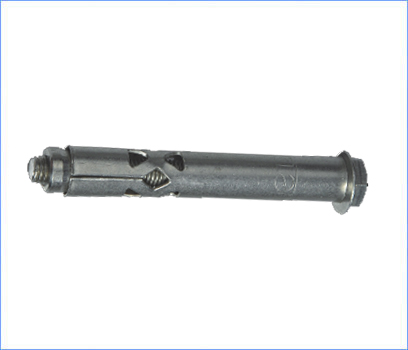 Introduction
Description
Wrap Sleeve Anchor (of various designs) for push through installation.
The tapered part of the fasteners is inserted in the wall and when the hexagonal nut or bolt is tightened the tapered bolt or nut is pulled into the sleeve, it expands & takes grip in the concrete.
Maximum recommended loads for each anchor of Wrap Sleeve anchor with large axial spacing and edge distance.
Flat Spring Washer As per Din
Part Code
Dia
INNER DIA (D1)
OUTER DIA
THICKNESS (S)
HIGHT (H)
MIN
MAX
MIN
MIN
MAX
MIN
MAX
SPW03000
M3
3.10
3.40
6.20
0.70
0.90
1.60
1.90
SPW04000
M4
4.10
4.40
7.60
0.80
1.00
1.80
2.10
SPW05000
M5
5.10
5.40
9.20
1.10
1.30
2.40
2.80
SPW06000
M6
6.10
6.50
11.80
1.50
1.70
3.20
3.80
SPW08000
M8
8.10
8.50
14.80
1.90
2.10
4.00
4.70
SPW10000
M10
10.20
10.70
18.10
2.05
2.35
4.40
5.20
SPW12000
M12
12.20
21.70
21.10
2.35
2.65
5.00
5.90
SPW14000
M14
14.20
14.70
24.10
2.85
3.15
6.00
7.10
SPW16000
M16
16.20
17.00
27.40
3.30
3.70
7.00
8.30
SPW18000
M18
18.20
19.00
29.40
3.30
3.70
7.00
8.30
SPW20000
M20
20.20
21.20
33.60
3.80
4.20
8.00
9.40
SPW24000
M24
24.50
25.50
40.00
4.80
5.20
10.00
11.80
SPW30000
M30
30.50
31.70
48.20
5.80
6.20
12.00
14.20
Usage
Steel Construction
Handrails
Consoles
Ladders
Cable trays
Machines
Staircase
Gates
Facades
Window elements
Stand-off installations
Park benches
Trash Cans
Gratings
Request Quote